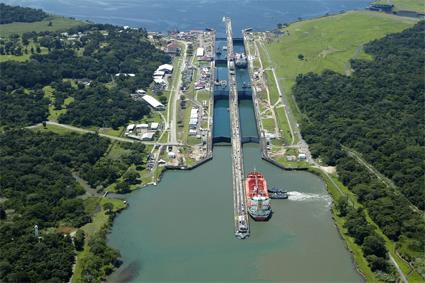 After a severe economic crisis that shook the global economy, some regions return to top. Panama is one of them. Indeed, this year, the
Economic Commission for Latin America and the Caribbean
(ECLAC) expects a 5% growth rate for the country, the highest growth of the region after the Dominican Republic, which expects 6% growth rate.
While the Dominican Republic bases its economy on tourism, Panama focused its economy on public infrastructure such as mining projects and the expansion of the Canal. The
Panama Canal
generates $ 5 million a day in revenue for Panama, but it became obsolete.
The expansion of the Canal is a pharaonic site: 7 years of work, five billion dollars to accommodate bigger ships.
Since its opening, the canal was a huge success and continues to be a key conduit for navigation. Each year, it is used by more than 14,000 ships carrying more than 203 million tons of cargo.
Its construction has been one of the most difficult engineering projects ever. Its impact on maritime trade was considerable, since it shortened the route of vessels. Although restored to Panama, the canal is still considered an inland waterway by the United States: it is thus stipulated in the treaty of surrender that ships flying the American flag have a right of way over another.
The Panama Canal is, according to the
American Society of Civil Engineers
(ASCE) , one of the seven wonders of the modern world.
In Panama -a small country of three million inhabitants in which the U.S. has restored Canal December 31, 1999- everything related to shipping is a state-wide matter. This unprecedented investment - a $ 5.2 billion - has first been the subject of a national referendum. In 2006, nearly 80% of the population voted in favor of the initiation of work. The day it began,September 3, 2007, all employees and students enjoyed from a Panamanian holiday, to better savor this historic moment.
The Canal has already brought four billion dollars to the country's budget hence Panama, wants to make it a business.